Devi's Inspired Combinations Vol 2
Inspired by the artistry of FCBD® style, Devi Mamak and Caravan Dance Company have taken their personal inspirations and shaped them into 47 useful combinations, steps, concepts and formations that can be 'plugged in' to your own choreographies and group improv style.
This downloadable instructional video contains 3 separate videos where we will go over all of our latest movement dialect for FCBD® style plus variations on some of your favourite classic and modern FCBD® style vocabulary. We will then take a look at some innovative ideas for concepts and formations. The purchase of Vol 2 will include the full album, Ourboros by Devi Mamak and the Caravan Band and written handouts of Devi's tips for each step, combination and concept.
AUD $135 or together with Vol 3 for AUD $230: purchase together here for the discount: Volumes 2 & 3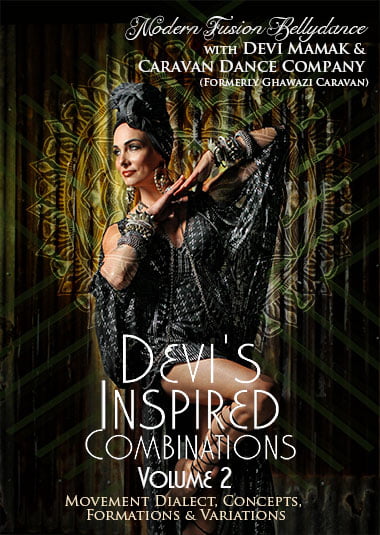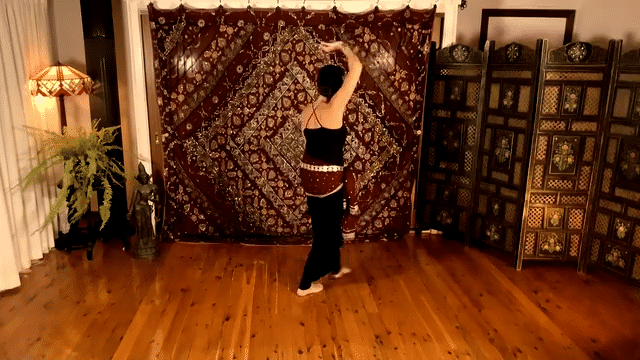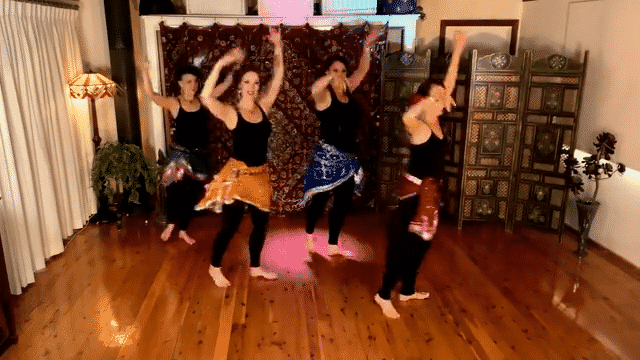 Once purchased, you'll be given the link to a page with all of the Vimeo videos and the password, along with a link to download each video, the album and handouts. That information will also be emailed to you.
VOLUME 2: MOVEMENT DIALECT FOR FCBD® STYLE
Medusa Flip
The Matador
The Matador Pass Duet
Arabic with a Turn
Single Bump to the Side
Egyptian Susan
Shimmy to the Back
Egyptian Back Walk
Arabic Stepping
Moroccan Step
Moroccan Step Fade
Rock and Lost
Rock and Lost Flat & Flower Formation
Arabic Jrisi
Arabic Jrisi Pass & Wheel
VOLUME 2: VARIATIONS FOR FCBD® STYLE
Loco Camel Wheel
Medusa Wheel
Flamenco Triangle
Flamenco Triangle Flair
Double Back Full Turn
Double Back Pass Duet
Double Back Flower Formation
Double Back Pass & Wheel Quartet
Egyptian Sevillana Pass & Wheel Quartet
Egyptian Sevillana Flower Flip
Egyptian Sevillana Trio Shell Game
Sununda with a Turn
Chico Turning
Turkish Tornado
Wind Up Spins
Arabic with a Double Turn Extension
The 8 Spins Combo
VOLUME 2: CONCEPTS AND FORMATIONS
Side Fades Intro
Side Fades with an Arabic
Side Fades with an Egyptian Basic
Side Fades with a Triangle Step
Push Forward and Back Line
Forward Facing Fades Intro
Forward Facing Fades Push Forward and Back
Forward Facing Fades Shimmy to the Back
Forward Facing Fades Egyptian Backwalk
Moroccan Box Duet
Triple Egyptian Box Duet
Triple Egyptian Box Duet for Duelling Duets
Moroccan Box Duet for Duelling Duets
Moroccan Box Duet Rush Hour
Around the Block