Devi's Inspired Combinations Vol 3
Inspired by the artistry of Flamenco, Modern Fusion Bellydance and Indian dance, Devi Mamak and Caravan Dance Company have taken their personal inspirations and shaped them into useful combinations and steps designed to be 'plugged in' to your own choreographies and style. This downloadable instructional video contains 4 separate downloads where we thoroughly go over the combos and steps inspired by our favourite dance styles.
We will start with Devi's popular Flamenco inspired combinations which will include separate sections on common 4/4 time and compound 6/8 time. We then look at our latest Modern Fusion Bellydance combinations and lastly, Indian inspired combinations. Vol 3 will also include the full album, Ourboros by Devi Mamak and the Caravan Band and written handouts of Devi's tips for each move.
AUD $135 or together with Vol 2 for AUD $230: purchase together here for the discount: Volumes 2 & 3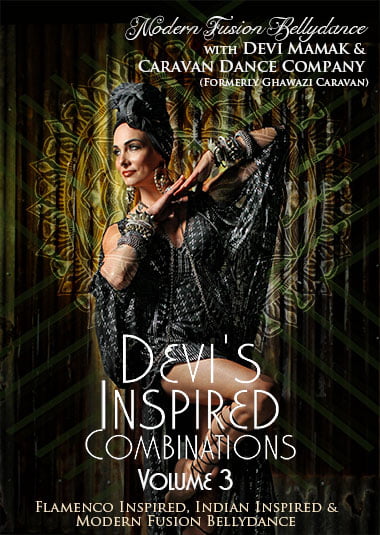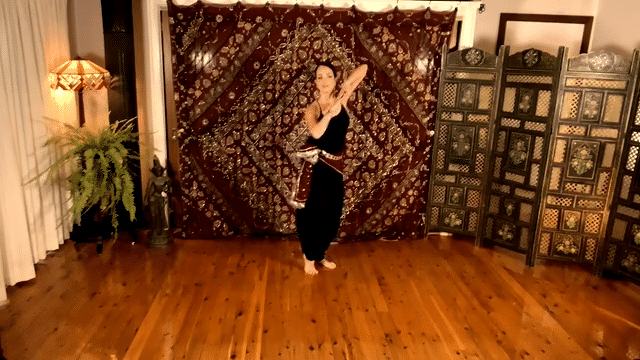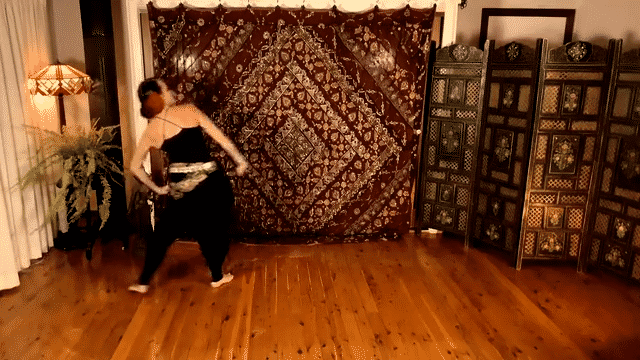 Once purchased, you'll be given the link to a page with all of the Vimeo videos and the password, along with a link to download each video, the album and handouts. That information will also be emailed to you.
VOLUME 3: FLAMENCO INSPIRED COMBINATIONS
Jrisi's Flamenco Combo Pass
Jrisi's Flamenco Combo Pass Trio
Flamenco Push Forward and Back
Flamenco Round House
Flamenco Round House Pass
The Devil
Flamenco Stepping
Divine Step with Carmen Arms
Frankenstein's Bride
El Cabalo Blanco
VOLUME 3: FLAMENCO INSPIRED COMBINATIONS IN COMPOUND TIME
Flamenco Triangle
Flamenco Triangle Flair
Jrisi's Flamenco Combo
Flamenco Push Forward and Back
Flamenco Round House
Wind Up Spins
The Devil
Flamenco Stepping
Divine Step with Carmen Arms
Frankenstein's Bride
El Cabalo Blanco
VOLUME 3: MODERN FUSION BELLYDANCE COMBINATIONS
Pas De Bourrèe Sailor
Vintage Arabic
Oriental Jrisi
Oriental Jrisi Flower & Fade
Side to Side Grapevine
Vintage Sweep Combo
Old School Combo
Love Heart Combo
Smooth Operator
Boom Boom
Divine Step with Big Sweep & Slow Climb Arms
Around the World
Around the World Circle & Fade
VOLUME 3: INDIAN INSPIRED COMBINATIONS
Mudras
Vishnu Combo
Resting Maya
Moving Mirror
Tak E Dha
Princess of Arabia Turn
Lotus on the Ganga
Love Hearts in the Mirror
Shakti Turn
Indian Stepping
Divine Step with Scent of the Lotus Arms
Pushkar Push